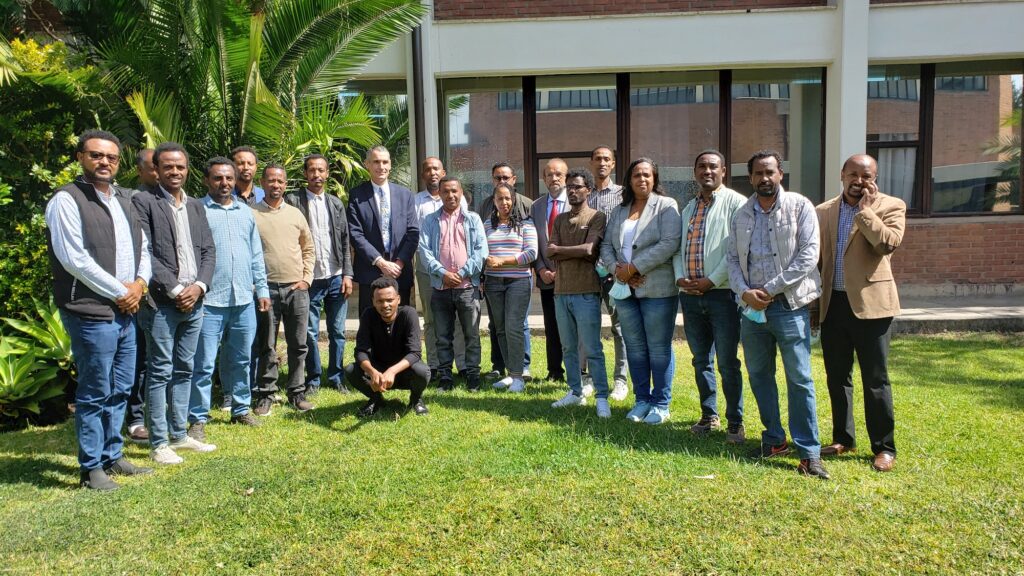 The Community of Practice of the Decision Support Modeling Tools for Ethiopia (DSMT-E) brings together users and developers of a wide range of simulation models. The DSSAT Community in Ethiopia is one of the largest modeling groups in agriculture and in 2021 this group identified a need for capacity development and training. Therefore, a workshop was held from March 14 to March 8, 2022 at the Sholla Campus of the International Livestock Research Institute (ILRI). The goal of this workshop was to "Train the Trainers" and to establish a core group of modelers who can educate the next generation of young scientists on the development and application of crop models for decision support. The workshop was attended by 18 participants representing the Ministry of Agriculture, Ethiopian Institute of Agricultural Research (EIAR), Ethiopian Space Science & Technology Institute (ESSTI), Arba Minch Agricultural Research Center, Melkassa Agricultural Research Center, Debre Markos University, Haramaya University, Ambo University, Arba Minch University, Hawassa University, Dilla University, and Addis Ababa University, and the International Fertilizer Development Center. The workshop was facilitated by Esayas Lemma with the Ministry of Agriculture and Abebe Kirub with DSMT-E. Workshop trainers included Upendra Singh, the International Development Center and Gerrit Hoogenboom, University of Florida.
During the workshop, the participants were introduced to the basics of the Cropping System Model of DSSAT and its underlying processes, with emphasis on potential production, water-limited production, and nitrogen-limited production. The participants also practiced with the data utility programs for entering experimental, weather, and soil data and learned about model calibration and evaluation with emphasis on the genetic coefficients. A second workshop in planned for Fall 2022 during which the same group of participants will work with their own experimental data and develop key applications using DSSAT as a Decision Support Tool for agriculture and natural resource management. In between the two workshops virtual meetings are scheduled for participant support and follow up.
The workshop was financially supported by Luma Consulting through a grant from the Bill & Melinda Gates Foundation and with partial financial support provided by the International Fertilizer Development Center.