Annual DSSAT International Training Program
The DSSAT Foundation, in cooperation with the University of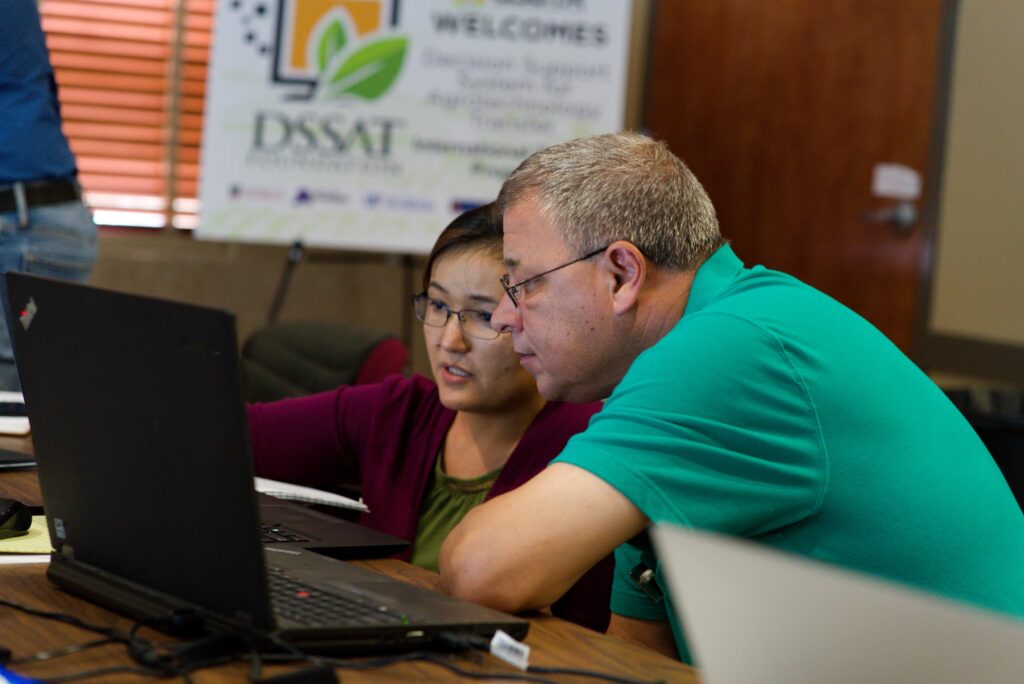 Florida and the International Fertilizer Development Center (IFDC), sponsors an annual training workshop that is normally held in May at the University of Georgia. The overall goal of this event is to familiarize participants with a comprehensive computer model for the simulation of crop growth and yield, soil and plant water, nutrient and carbon dynamics and its application to real world problems. Specifically the workshop focuses on:
Operation of the latest version of the Decision Support System for Agrotechnology Transfer (DSSAT)
Description of the Cropping System Model (CSM) and its modules, such as CROPGRO, CERES, SUBSTOR, and the science embedded in the modules
Minimum data requirements and experimental data collection for systems simulation
Genotype Specific Parameters (GSPs) and model calibration and evaluation
Integration of crop simulation models with database management
Application of DSSAT and CSM model to improve management of cropping systems
Example applications for climate change, irrigation and fertilizer management, plant breeding, crop rotations and sustainability, and  Genotype * Environment * Management (GEM) interactions
Upcoming Workshop
The next workshop is scheduled for May 20-25, 2024 at the University of Georgia. Select "Learn More" for a copy of the workshop brochure and detailed registration information
Other Training Workshops
The DSSAT Foundation also facilitates workshops across the globe upon request. Normally a local organization hosts and sponsors these workshops, while the DSSAT Foundation provides two or more instructors. During the last few years training workshops have been held in Barbados, Cuba, Ethiopia, Germany, Ghana, India, Indonesia, Jamaica, Kazakhstan, Nigeria, Philippines, Senegal, South Africa, Tanzania, Thailand, Tunisia, Turkey, Vietnam, and the USA. There is a small fee for using the DSSAT Foundation Training Material and resource book. Contact the DSSAT Foundation for further information.
Previous Workshops
DSSAT 2020 (University of Georgia at Griffin, Georgia, USA) [ The workshop was postponed and then cancelled due to the Covid-19 pandemic and associated travel restrictions.