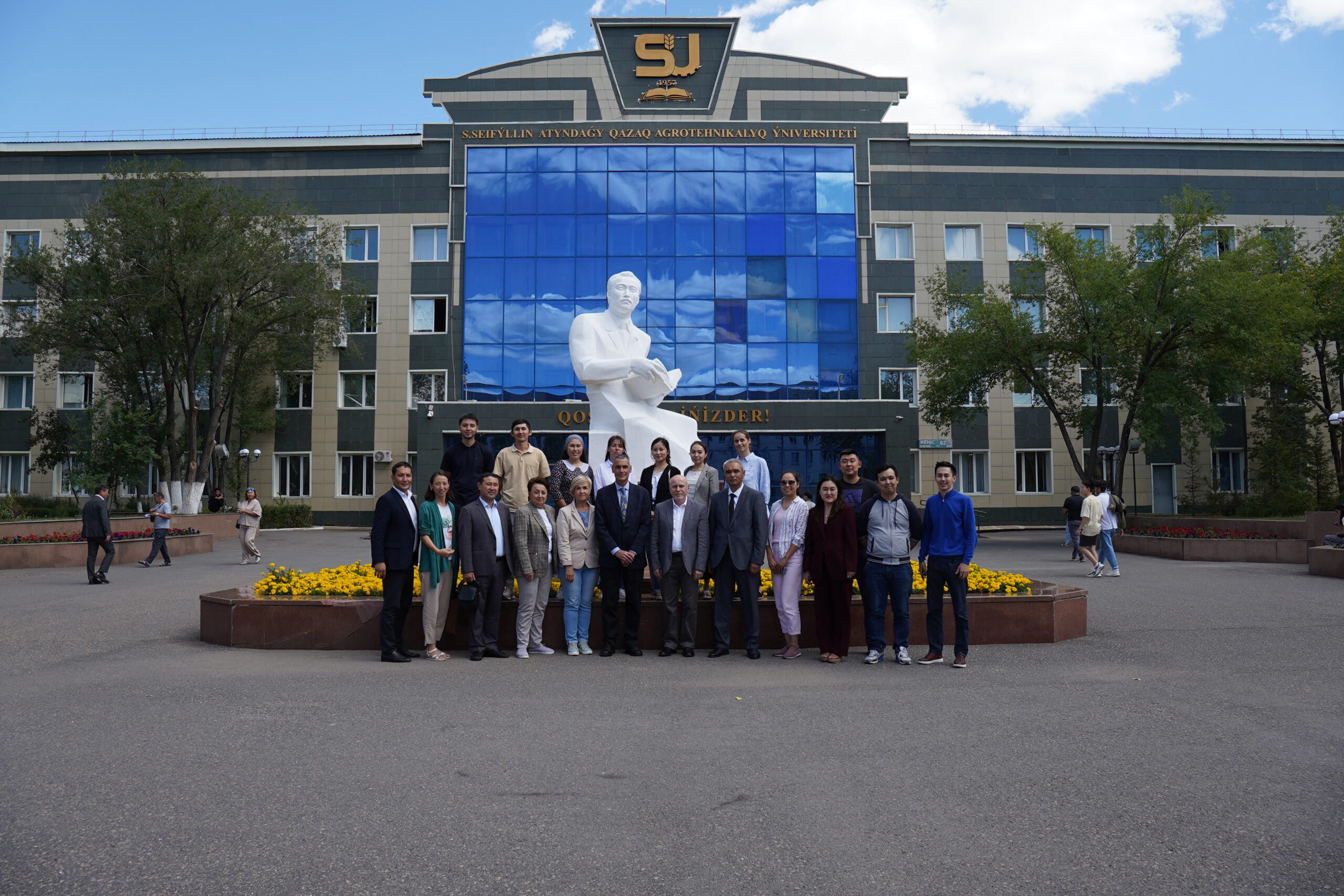 The project entitled "Development of a decision-making system for the production of the main types of agricultural crops based on the adaptation of the DSSAT model for the growth and development of agricultural crops with the formation of an information database of scientific and technical documentation on agro technologies for the subjects of the agro-industrial complex in order to create Smart systems in agriculture" is funded by the Ministry of Agriculture of the Republic of Kazakhstan to increase the availability of knowledge and scientific research for the improvement agricultural production in Kazakhstan. The project is managed by S. Seifullin Kazakh Agro Technical University (KATU) in collaboration with the University of Florida.
A workshop was held from August 15-19, 2022 in Nur Sultan, Kazakhstan, to introduce faculty, staff, and students from KATU to the operation of DSSAT with an emphasis on the creation of model input files for weather, soil, and crop management data as well as the underlying science of the Cropping System Model of DSSAT. The workshop was attended by 18 participants. An advanced workshop is scheduled for early 2023 to introduce the workshop participants to calibration and evaluation of CSM using local data collected for wheat, sunflower, flax, and pea, and on applications of DSSAT as it relates to local agricultural systems.
Experiments are being conducted during three years from 2021 through 2023 at three locations to understand the interaction between planting date, plant density, fertilizer application rates, and variety for the main crops in Kazakhstan including wheat, sunflower, flax, and pea.
During the workshop the project leaders had the opportunity to meet with Mr. Akhylbek Kurishbayev, former Rector of KATU and currently a Senator in the Parliament of the Republic of Kazakhstan.