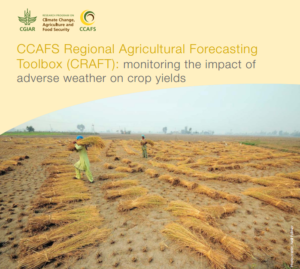 The CCAFS Regional Agriculture Crop Forecasting Toolkit (CRAFT) was developed using DSSAT and tested to estimate in-season crop yields for wheat and paddy in Nepal:
CCAFS South Asia and the CCAFS Flagship 2 on Climate Risk Management have developed an open source, flexible crop-forecasting platform that includes a crop simulation module (DSSAT), a weather and seasonal forecast simulation module, and a geographic information system module. The toolkit can help determine advance information on in-season crop yields, thus enabling researchers, planners and food security experts to make informed decisions. The process of developing the toolkit has been participatory with several stakeholder workshops held in Nepal and India in the last four years.
Learn more about the tool and read the full report at the CCAFS Blog.