Cross-continental collaborations facilitated by the CGIAR Platform for Big Data in Agriculture thrive to beat back the threat of wheat blast in Brazil and Bangladesh.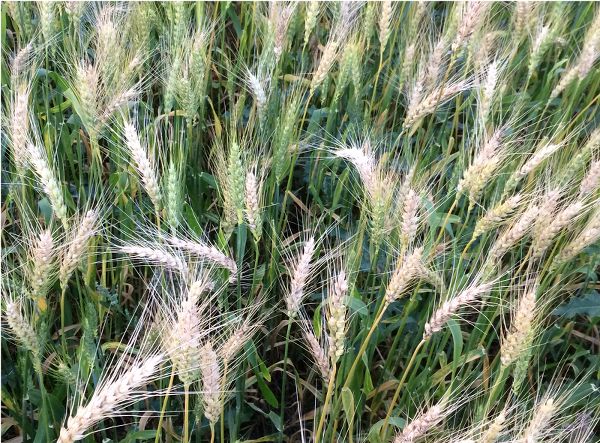 Wheat blast disease is a major threat to smallholder farmers. The disease was first discovered in Brazil in 1985. Decades later it escaped from South America when it crept its way across the ocean and appeared in Bangladesh in 2016. Wheat blast outbreaks are linked to the right climate conditions. More accurate weather forecasts, coupled with disease models are key for farmers to adapt to the threat of the disease. Effective forecasting and warning systems can also help farmers avoid unnecessary fungicide use, thereby saving them money and reducing environmental risks.
Because the disease is new, knowledge of wheat blast epidemiology and modeling was limited in Bangladesh. That's why scientists at the International Maize and Wheat Improvement Center (CIMMYT) reached out to Professor Jose Mauricio Fernandes, a Crop Pathologist, and Mr. Felipe de Vargas, a Computer Scientist, within the Universidade de Passo Fundo (UPF) in Brazil, who had already been working on weather-forecast based blast modeling. The pair began collaborations with CIMMYT's Timothy J. Krupnik, Senior Scientist and Systems Agronomist to validate blast forecasting models and transfer them to Bangladesh as part of the USAID supported Climate Services for Resilient Development (CSRD) project.
The initial model however had some constraints, with a key component missing. The model's equations focused mainly on ingesting weather forecast data from the Bangladesh Meteorological Department (BMD) and processing them with a disease growth model to estimate environmental suitability and risk of outbreak. Accurate prediction of when and where wheat crops might reach flowering and early grain formation – crucial stages during which wheat is most susceptible to blast – was however missing.
Continue reading at original post
by Sultana Jahan and M. Shahidul Haque K.